Your treatment begins with a comprehensive consultation, where background is shared, and goals for the session are established. Then, while resting on a massage table, Diane engages with and manipulates the energy fields around your body. It is a subtle feeling–people who are tuned into their body can feel movement; for others it takes time for that to happen.
Everyone's treatment experience is unique. Many clients report feeling relaxed and refreshed at the end of a session.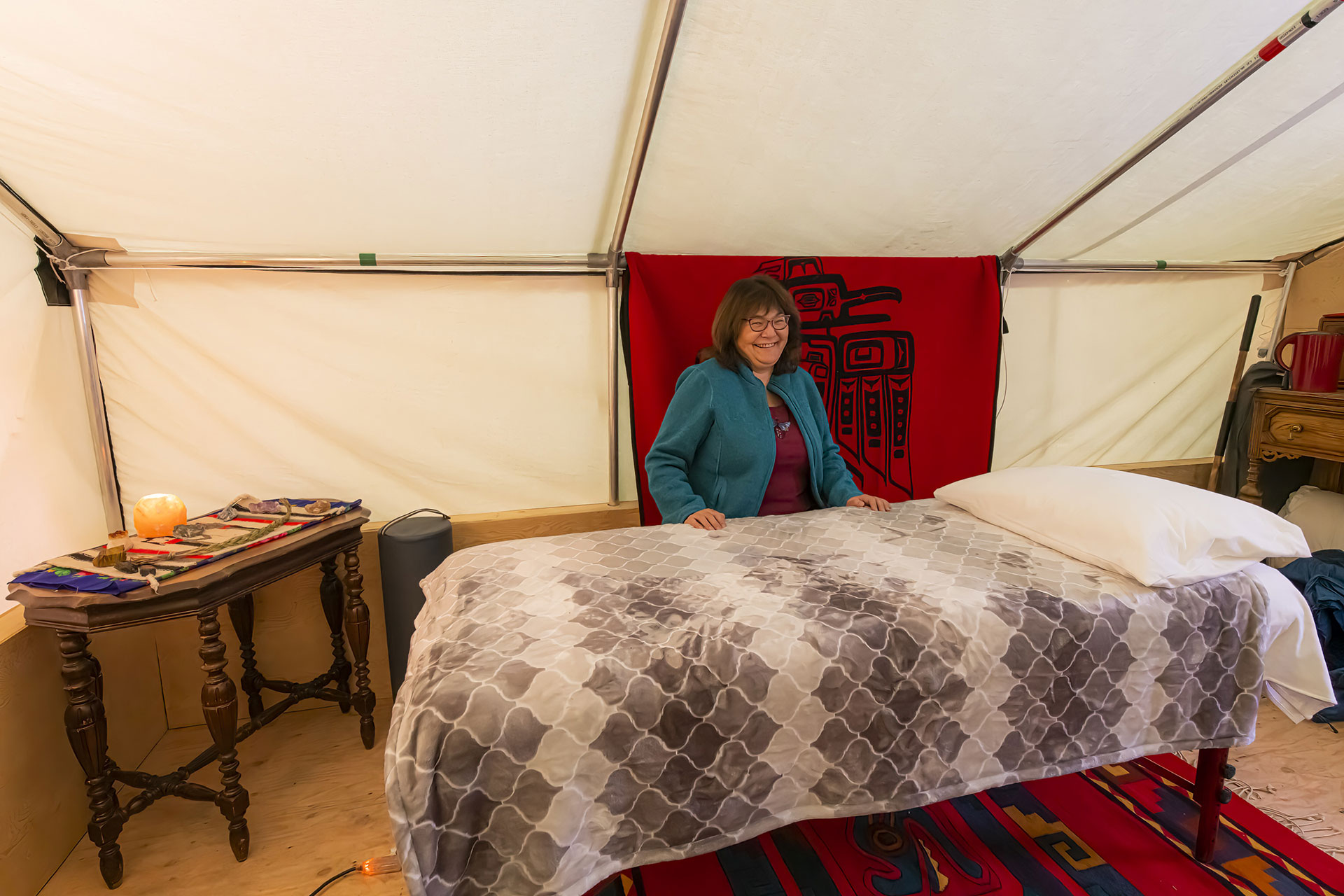 During a discovery session, we explore various aspects of the healing journey in a group setting. By first looking at the self and how our individual bodies and nervous systems respond to trauma, we can then gently learn the importance of self-care and develop various tools to gain resilience.
Whether you are struggling with the emotional pain of grief, the mental anguish of depression, or the anxiety of a busy lifestyle, sitting in circle can help transform your healing path. Together in this co-creative environment we can ensure your group is comfortable and safe.